Description The Sonoris DDP Player OEM
Feedback Module
Allow your clients to easily give feedback within their DDP Player OEM. Finetuning and collaborating with your clients will be a streamlined experience.

Feedback from your clients,
directly in your DDP Player OEM
The feedback will be shown once you open the DDP file.
Sonoris Master Feedback Server
Master Feedback from Rob Girtons
Feedback by e-mail
Once a client submits their feedback, you receive an email with the details.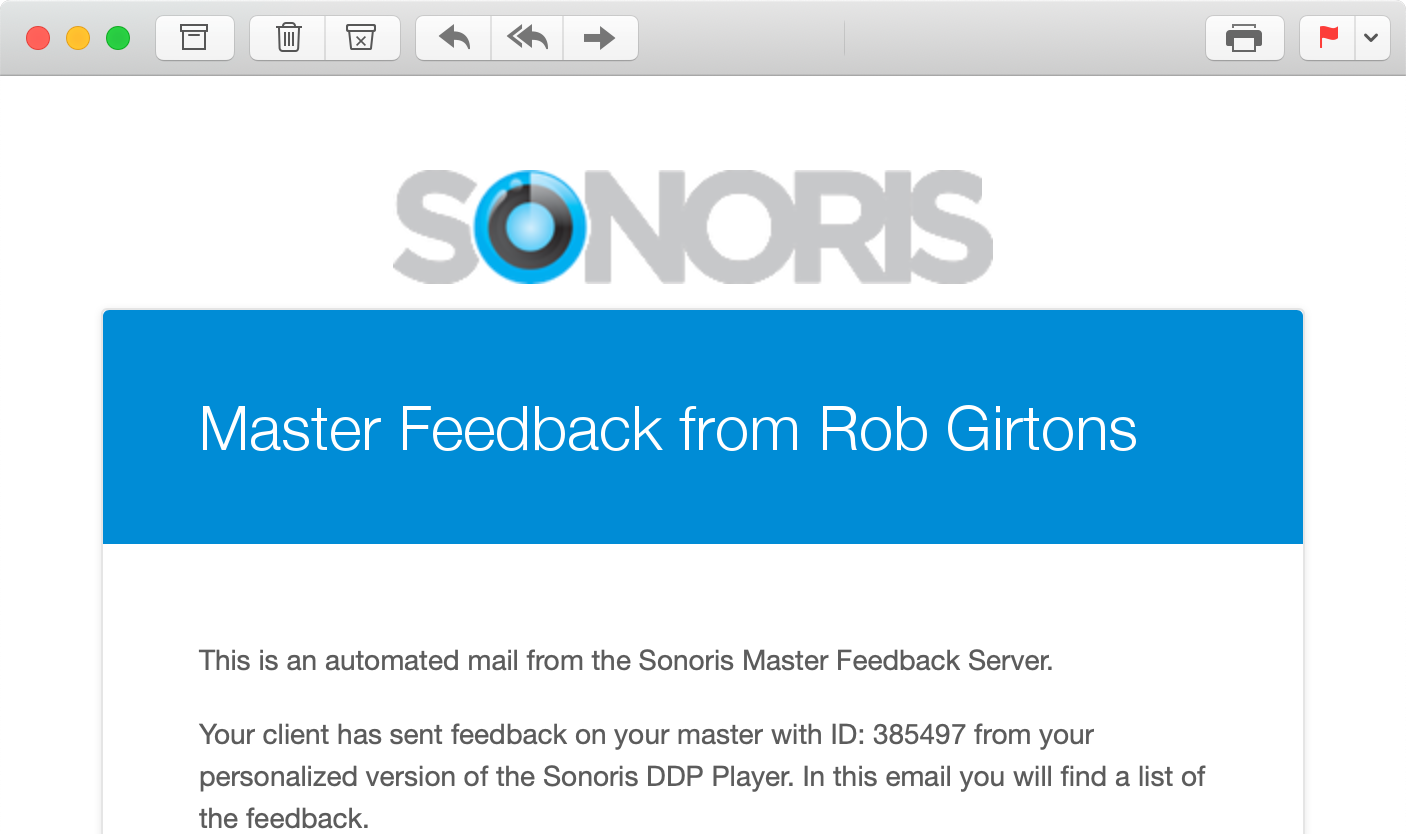 Allow your clients to give feedback, directly from their DDP Player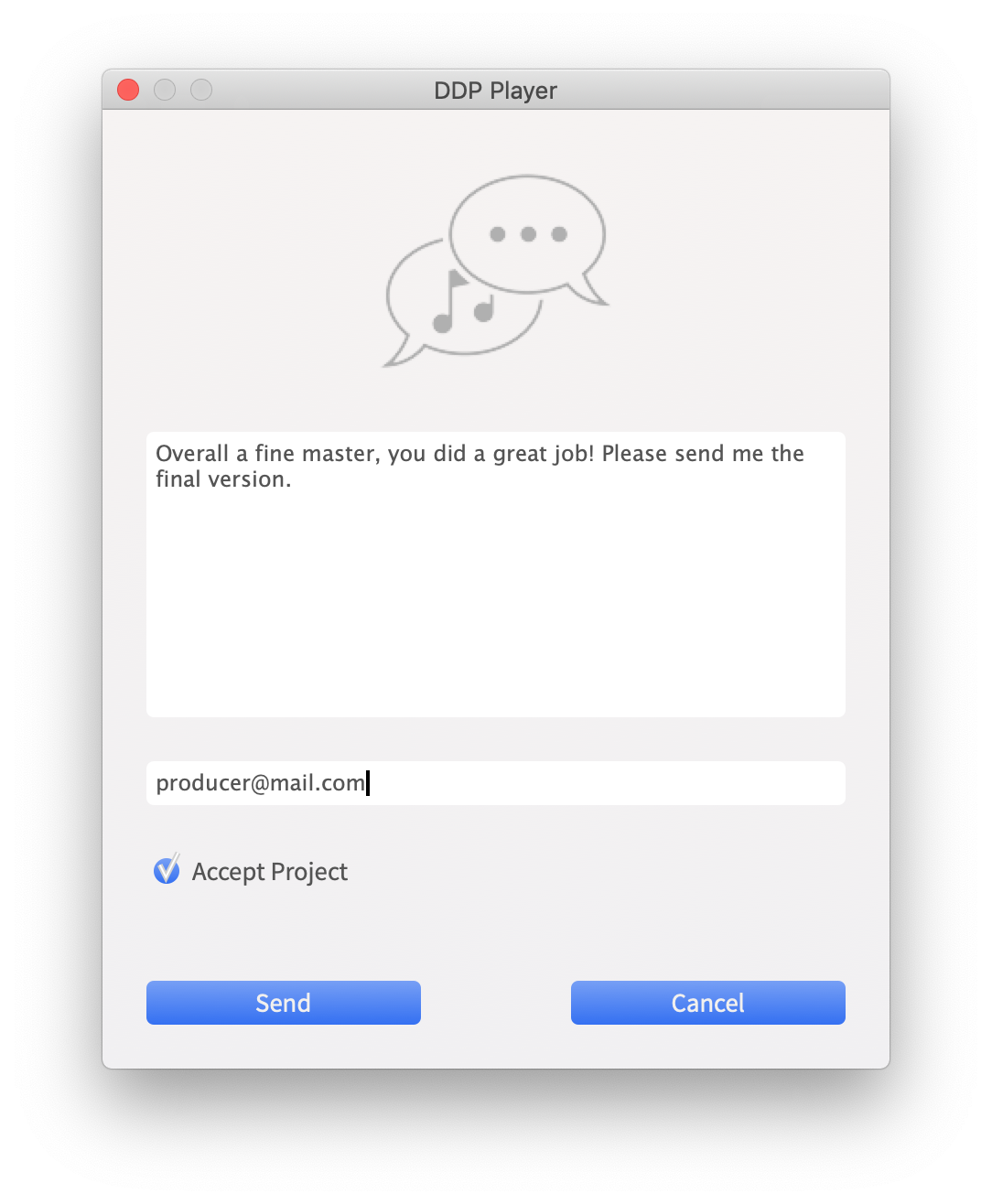 Feedback on
Waveform
Let clients make a comment at any position in a waveform. Perfect for time-specific annotations.

Feedback on
CD Text
Allow suggestions to change any CD Text element.
Choose who can give feedback
Using the security option, you are able to keep individual clients from giving feedback.