Richard Chycki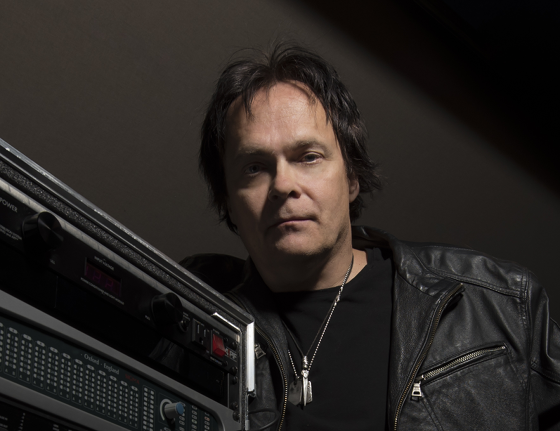 For mixer/producer Richard Chycki, Sonoris brings logic and efficiency to his workflow.
If one takes a moment to read mixer/producer/engineer Richard Chycki's client list, it reads very much like the who's who of rock royalty – including Rush, Dream Theater, Aerosmith, Alice Cooper, Mick Jagger, Skillet and many, many more. His multi-platinum track record speaks for itself and clients repeatedly rely on him to deliver quality masters.
For some of Chycki's projects of late, he is called upon to both mix and output final product for his clients at Street of Dreams, his studio near Toronto, Canada. Street of Dreams focuses on cutting edge audio technology exclusively on the Mac platform. To consistently deliver the standard of audio work to which he is held, Chycki also demands his software tools deliver quality sonic performance, reliability and ease of use. Since 2014, Richard has been using Sonoris DDP Creator Pro and Sonoris DDP Player OEM to output and monitor Red Book DDP files for his clients.
"Audio tools for the Mac platform that are stable, intuitive and maintain an open, transparent sound are valuable to me. Delivering error-free files in an industry standard protocol gives both me and my clients ongoing confidence, which is critical especially on tight deadlines," Chycki stated. "The user interface of DDP Creator Pro is a marvel of powerful simplicity. Beginning with dragging and dropping audio (or an existing DDP file), DDP Creator Pro automatically imports the audio (or DDP) and has it ready to display and manipulate it within seconds. Adding metadata for the DDP master is a quick process as it's laid out logically on a single screen in tandem with the audio. From PQ codes to ISRC's, the software can automate repetitive tasks so that inputting data is a quick, accurate process. And in using DDP Creator Pro, the 'feel' of the program is very natural and comfortable. For example, you can resize the audio via trackpad using familiar hand gestures like zoom or pinch, just as you would on an iOS or Android device. Almost everything sits on a single screen, so it's easy to navigate — trimming audio, adding fades or crossfades, or inputting metadata. And DDP Creator Pro's loudness analysis makes it easy to fine tune the audio levels for song-to-song flow and consistency. And at the end of it, DDP Creator Pro self-checks that the DDP output conforms to Red Book standards and flags any inconsistencies with recommendations to remedy."
In keeping with current trend of online file streaming and sales, DDP Creator Pro can also output a variety of delivery formats. Chycki adds, "Once the mastering process is complete, I can output audio files in a variety of formats like WAV, FLAC, AAC or MP3 with the metadata encoded in to the file(s). Several dithering and noiseshaping options are onboard too."
In the past, Richard would provide two different formats of audio for the client to quality check. But that's changed since he integrated DDP Player OEM into his setup. "In the past, I would output CD format WAV files of individual tracks and also an AAC (or another WAV) file of the entire CD, so that the client can cue to each song with the individual files and review the pacing (crossfades and spacing) of the entire CD with the aggregate AAC (or WAV) file," Chycki explained. "Crossfaded songs or live albums where there is no pause between tracks, naturally get cut at the cue point. A default space is added at the playback end unless the client is going to spend time customizing playback media at his/her end. Eww. Then there's the issue of security too; so this multifile method works but it hasn't been very efficient. Integrating DDP Player OEM has really simplified quality checking for my clients. Sonoris has tailored a DDP Player with my studio logo and more importantly, it will only play back encrypted DDP files that I provide, output via DDP Creator Pro. These DDP's aren't readable outside of the playback app, making them highly secure. But my clients can burn a Red Book CD and it will play back exactly like their future manufactured product. Or they can output audio files in any format they choose to review. So, I post a secure DDP file on my server and the client pulls it down for review. It's fast, simple, and secure."