Platinum sales recording engineer, musician and record producer
Luis Bacqué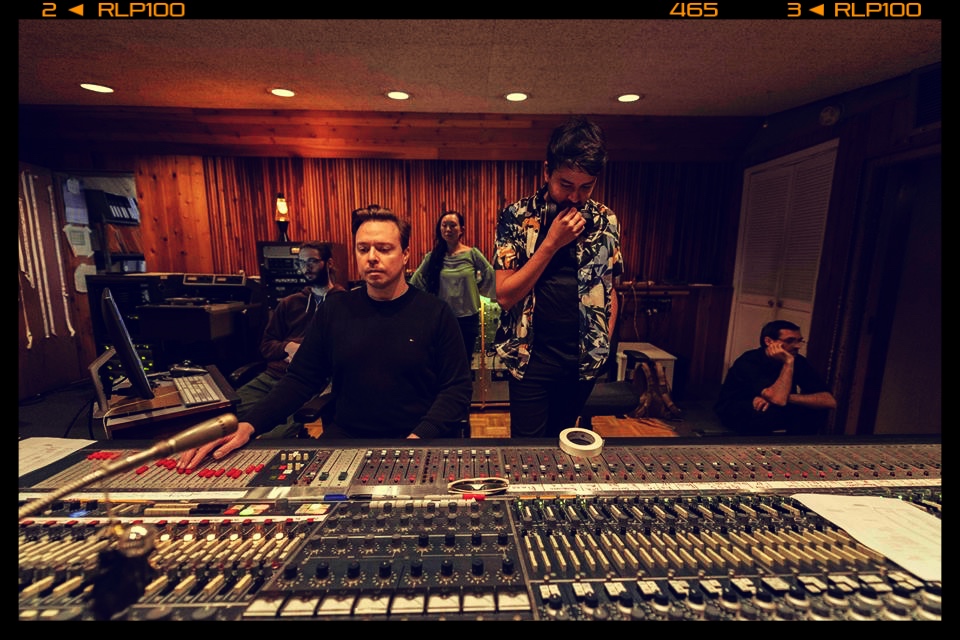 Achieving Exceptional Sound With Sonoris Mastering Tools.
I've been a recording engineer since I was a teenager. The moment I tried out the very basic audio software that came with our first home computer, I was hooked. That was the start of my career in recording, mixing, and mastering.
Because there was no conventional audio engineering program available in Buenos Aires, Argentina, where I grew up, I got my degree as a professional musician through music school affiliated with the Berklee International Network and then quickly moved into professional work as a mastering engineer at a high-end recording studio. While I was building my career, I decided to take a private master class in New York City with one of my favorite engineers. The class was amazing, and I instantly fell in love with the city. Two years later, after my wife and I did all the work to get a proper visa, we moved from Buenos Aires to Brooklyn and I started working on recordings at major studios.
Today I continue that work, but I also have my own studio in the house that my wife and I bought in New Jersey. One of the most important tools within my studio is software from Sonoris. I had worked with high-end hardware EQs in Argentina and then in studios in New York, but I never was completely happy with them. Trying to find a better solution, I downloaded a lot of demos of different mastering EQs, and Sonoris had everything I needed, plus awesome sound quality.
I've been using Sonoris software — the mastering equalizer, mastering compressor, and multiband compressor plug-ins — since 2012 and have developed a great relationship with the company. Though I approach ever job differently, Sonoris software plays a role in every project I do.
The Sonoris Mastering Equalizer is especially valuable because every band can be set up to process stereo, (L)eft , (R)ight, or (M)id and (S)ide channels. I use the MS feature all the time to process the middle and sides separately, which allows me to solve a lot of problems and to get the sound that's just right. The ability to solo the mid and side channels is also amazing, as it allows me to enhance specific areas — voices or instruments — while leaving others alone. Adjustment is easy not only because I can monitor the LR or MS channels, but also because the interface is super simple; I'm never distracted by what's on the graphical display.
When I use the Sonoris Mastering Compressor, a have a couple of tricks involving parallel compression. For a lot of pop material, it's incredible to be able to get some extra volume without degrading the original material and the creative intent. When you are using regular compression, the process attenuates the peaks or the attacks of each sound, so you get this kind of aggressive sound that is good for some material, but not for everything. Using parallel compression within Sonoris software, I can tweak sound to get the same results, but without affecting the attacks. The way the software lets you use the knee of the compressor is also really valuable in getting more aggressive behavior when it is needed.
Overall, the sound delivered by Sonoris is amazing, but I also appreciate that when I'm mastering, everything on the display is clear. Everything I need is there, and there are no unnecessary extras cluttering up the interface. This simplicity is unusual for a plug-in, and it makes it easier to get material to sound just the way I think it should. I feel as though my creative sensibility is less compromised when there are fewer distractions, and the intuitive interface helps me to work faster.
Honestly, I probably could do my job without Sonoris mastering processors and the Sonoris DDP Creator, but it wouldn't be the same. Features and capabilities within the software help me to achieve great things — like the Latin Grammy-nominated acoustic tango album we recorded in 2017. The Sonoris software was a critical part of that project, and virtually every other job I've done in past years. I look forward to further successes working with Sonoris and the company's exceptional mastering technology.